Facebook on Monday announced improvements to the photos section of user profiles.
Bigger photos
Now you'll see larger pictures that fill up the page when you click Photos at the top of your timeline.
You can use the top menu to filter photos of you (you're tagged in), photos you've shared and albums you've created.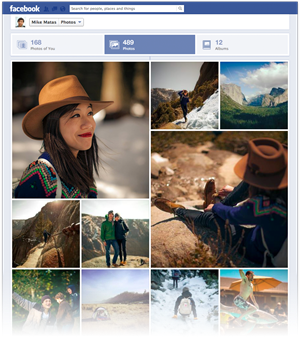 Showcase your favorites
You can click on the star button to make your favorite photos stand out and show your friends.
Extra: Sharing photos is one of the most popular activities on mobile.